12th ANNUAL BAYFIELD CRUISE
AUGUST 11th – 15th, 2022 – MARK YOUR CALENDARS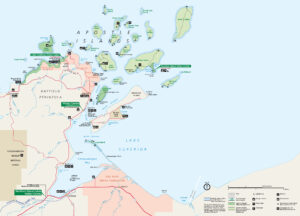 Officially it is spring and unless Mother Nature has anymore surprises up her sleeve, boats on the St. Croix will be launching very soon. It's quite a different story in Bayfield WI. The warm weather we have enjoyed here isn't being shared on the South Shore of Lake Superior and they still are getting snow forecasted. As a matter of fact, Bayfield has tons of snow and thick ice, but that will all be gone by August come Bayfield Cruise time. The ice road to Madeline is now closed and that is a step in the right direction.
But, while the cruise is a long ways off, you need to mark your calendar and start planning for the cruise in the Apostles. The charter companies' web sites have their charter boat selections on line and you can start getting your group together and book the boat of your choice before someone else does. More details to follow as details accumulate.
If you have any questions, contact Bill Hooper using the form below: