Our current Committee Boat has served us well for the past 22 years, but has outlived its ability to reliably serve our club.  We are looking to you our members and friends to help our club purchase a new Committee Boat.
The new boat should look like a proper Race Committee vessel, convey the professional nature of our club, and reflect upon the enthusiasm our members and volunteers have for the sport of sailing.  It must have safety in mind, considering the heavy weather we encounter.
We anticipate a need of up to $50,000 to find a suitable replacement boat and hope to purchase one in the 2022 season.  Proceeds to date total $38,460, and we have commitments for matching funds once certain goals have been met.  Raising the total amount is actually quite a bit closer than it appears.  We need the commitment of our membership to make this happen.
Thank you for your support of sailing in our community!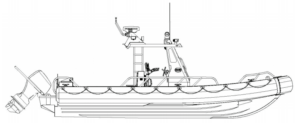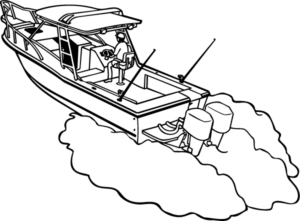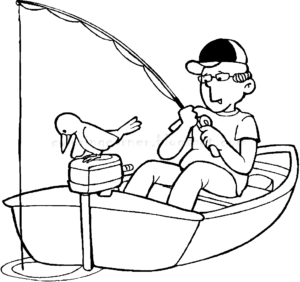 Donate
Donate Online
Donate By Mail
If you wish to donate by check, please send your check to the following address.
Indicate that it is for the Committee Boat Replacement Fund, and if your donation should be anonymous.
St. Croix Sailing Club
16 First St
Hudson WI 54016
Thank you to our Donors!
Anonymous
Anonymous
Bradley Lahr
Christopher Kauffman
Craig Bichrt
Dean Grau
Dennis Wenker
Diane Allen
Fred Hohmeister
Harvey Chichester
Hugh & Kathleen
Jacob and Nicole Cook
Jeff Dorsa
Jenny Koenig
Jerry Clark
John Arganian
John Larson
Joshua Mertens
Justin Borek
Katie O'Donnell
Ken Tenant
Kerry Scott
Kevin Dahlberg
Kyle Griffin
Larry Fallon
Lori Bergmark
Luke MacManamin
Luke Mathias
Luna and Ragtime
Matt Lynch-McKinney
Mike & Selene Tennant
Mike Toenyan
Nate Selstad
Neil and Beth Solits
Neil Soltis
Oral Surgery Center
Patrick O'Donnell
Reardon Dentistry
Rick Hughes
Robert DiPietro
Russ Albright
Russell Loetscher
Sanjeeva Ratnayake
Scott Eickschen
Sharon Young
Steve and Christy Roffers
Steve Nelson
Susan Tanabe
Thomas Saladin
Thomas Vandervoort
Tor Okerlund
Tracee Hummel-Tanabe
Tyler Barbian